Royalty Free Premium Scrapbooking Image Collection
Create your best scrapbooks ever with the new Scrapbooking Image Collection. You'll be inspired by the vast selection of art from backgrounds to shapes to signage and more.
Create your best scrapbooks ever with the new Scrapbooking Image Collection. You'll be inspired by the vast selection of art from backgrounds to shapes to signage and more.
Over 1,000 images for scrapbooking
Royalty free with no copyright restrictions
Suitable for both for personal and business projects (even advertising)
Lots of variety from traditional realism to modern fanciful art
Designs for every mood: happy, reflective, thankful, expressive, spirited, hopeful, loving and more!
Scrapbook Perfect
Put together decorative projects that you and your family will treasure for years to come. Make impressive keepsakes for all of the important moments of your life.
With the Scrapbooking Image Collection, you will find ideal images for every project, every time. Select from journals, notebooks, numbers, letters, signs, backgrounds, shapes, animals and other essential scrapbook elements.
Images for Creative Scrapbooking
Imagine all the creative possibilities for your scrapbook projects. Take a look at some of the incredible images included in this great new scrapbooking art collection.
Sewing: A warm, homey look is a natural fit for your scrapbooking. Weave a terrifically-designed tale with images of beads, buttons, spool of thread, stitching and string.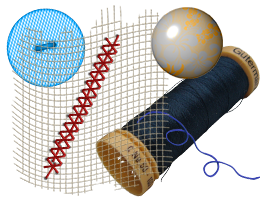 Backgrounds: Pick a background that represents your personal style for form and color. Choices abound for paisleys, textures, stripes, scatters, linear patterns and other decorative backgrounds.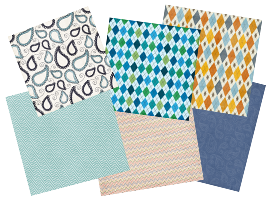 Wording and Signs: Make the theme of your project prominent with eloquent signage. You will find colorful wording for the feeling you want to show, whether joyous or memorable and everything in between.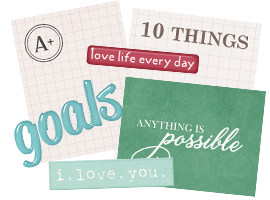 A+
A Year Remembered
Memories Made
My Life
All-Around Awesome
All I Want
10 Things
A Good Life
Anything Is Possible
I Feel Thoughtful When
Animal Crossing
The Story Continues
Be Strong
I Love You
Celebrate Life
Express Yourself
And Then
Shapes: Make your scrapbook project distinctively your own piece by piece. Define the parameters of your design with complimentary shapes, including: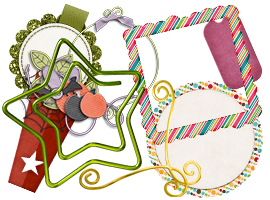 Arrows
Stars
Flowers
Hearts
Circles
Bursts
Banners
Borders
Brackets
Corners
Edging
Frames
Labels
Mats
Gifting: Wrap up your scrapbook design with polished presentation for a lovely layout. Loads of ribbons, bows and tags make decorating the fine details fun.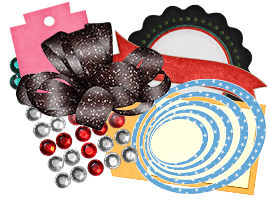 Objects: Variety is the key to a good collection of scrapbooking objects and you will find that here. Select from paper clips, clocks, China plates, keys, baby booties, big boots, feathers, flowers and other keepsake objects.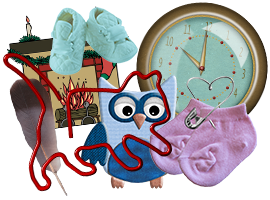 Animals: Images of animals will liven up your project. From the farm to the safari, images from the animal kingdom can only delight.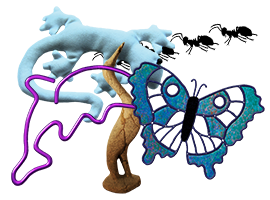 Bird
Butterflies
Owl
Lizard
Marching ants
Gorillas
Giraffe
Cat
Dog
Bear
Food and Drink: Sometimes, you have to give into the hunger within. Add a little sustenance to your project with cookies, cakes and cocktails.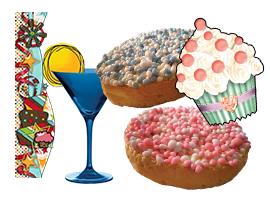 What You Can and Cannot Do with Royalty Free Image Collection Images
If you are creating designs that you are selling or using as part of your business, than Royalty Free images are for you. Commercial use royalty-free images empower your design possibilities like never before by giving you the ability to sell your designs without worry! These top-quality royalty-free images give you the creative freedom to make whatever you want for just about any purpose you have even for commercial applications. That means you can use this art collection for advertisements, business brochures, posters, professional business cards and other commercial needs. These images are ideal for all of your projects whether for business or personal use. Create just about anything you want without limitations.
*Please note even royalty-free commercial use does include some no-no's. Please refrain from branding, distributing, selling or claiming graphics as your own; redistribution; download distributions; or using graphics in pornographic, racial or harmful material.
More Information

| | |
| --- | --- |
| System Requirements | Windows Vista®, Windows® 7, Windows® 8¹, Windows® 10 Pentium® II 300MHz processor or faster, 128MB RAM, 7GB hard drive space, DVD-ROM drive, keyboard and mouse. Macintosh® OS X 10.7 – 10.11¹, Intel® Core Solo processor 300 MHz or better, 128 MB RAM, 7GB hard drive space, DVD-ROM drive, keyboard and mouse. ¹Administrator privileges are required to properly install the program on Windows Vista®, Windows® 7, Windows® 8, Windows® 10 and Mac® OS X. |
| Legal Copy | A portion of the images © StoryRock, Inc.  Macintosh, Mac OS and the Mac logo are trademarks of Apple Inc., registered in the United States and other countries. This product is not endorsed or sponsored by, or associated with Apple Computer, Inc. or its products or services.  Any and all references to Apple® product contained herein are only to describe that this product is compatible with the referenced Apple® product or technology.  Microsoft, Windows, DirectX, and/or other Microsoft products and their associated logos referenced are trademarks or registered trademarks of Microsoft Corporation in the United States and/or other countries.  All other brands, marks, logos or trademarks are the property of their respective holders.  ENCORE and the Encore logo are trademarks or registered trademarks of Encore Software, LLC in the United States and other countries.   All rights reserved.  USE OF THIS PRODUCT IS SUBJECT TO CERTAIN RESTRICTIONS AND LIMITATIONS OF WARRANTY UNDER THE LICENSE AGREEMENT CONTAINED HEREIN.  YOUR USE OF THIS PRODUCT CONSTITUTES YOUR AGREEMENT TO ITS TERMS. |