Office Suite is the best alternative to other office productivity software: affordable, powerful, lightning-fast, and compatible. The tools in Office Suite are perfect for home use, students and work settings where file sharing is important. The powerful word processor is as well-suited for your daily correspondence as it is for designing brochures and flyers. The spreadsheet lets you complete your business and home calculations effectively, and also includes tools to create stunning charts and graphs. Impress your audience with Presentations from Office Suite. Templates are provided and animations will help you add impact.
As low as
$29.99
was
$49.99
A Complete Productivity Suite for Home and Office
TextMaker
The furiously fast word processor that is as well-suited for your daily correspondence as it is for designing brochures and flyers, and that masters everything from short letters to scientific papers.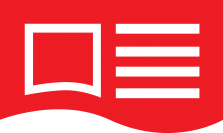 PlanMaker
The friendly and powerful spreadsheet that lets you not only complete your business and private calculations effectively, but also gives you the tools to present the results with impressive charts.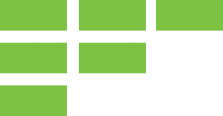 Presentations
Office Suite Presentations offers breath-taking OpenGL based animations and slide transitions. It has never been easier to effortlessly impress your audience with stunning visuals.
VALUE
A powerful office suite at an affordable price
License for up to 5 in home computers and 1 for commercial use
Also runs from a USB flash drive
User-friendly tools that deliver professional results
One-time purchase, no subscription
Choose between two user-interfaces-ribbons or classic
ACCURACY
Full-featured revision tracking
Checks spelling while typing
Equation editor allows easy creation of mathematical formulas
Object Mode makes it easy to position page components
COLLABORATE
Integrated address book
Save as PDF for sharing
Add comments to share thoughts and ideas
Encryption and password document protection
Compatible with Microsoft Word, Excel, and PowerPoint
LANGUAGES
Work in English, Spanish & French (Help file available in English only.)
Compatible with Hunspell dictionaries including 38 languages
Multi-language support for user interface, spell-checking and synonym dictionaries (thesaurus)

Wizards to help with tasks like printing envelopes, validating formulas, and managing your address book
❖
Sidebar provides quick access to formatting options as you work

Templates provide a quick start to documents, spreadsheets and presentations
❖
Familiar features and commands to help you complete your work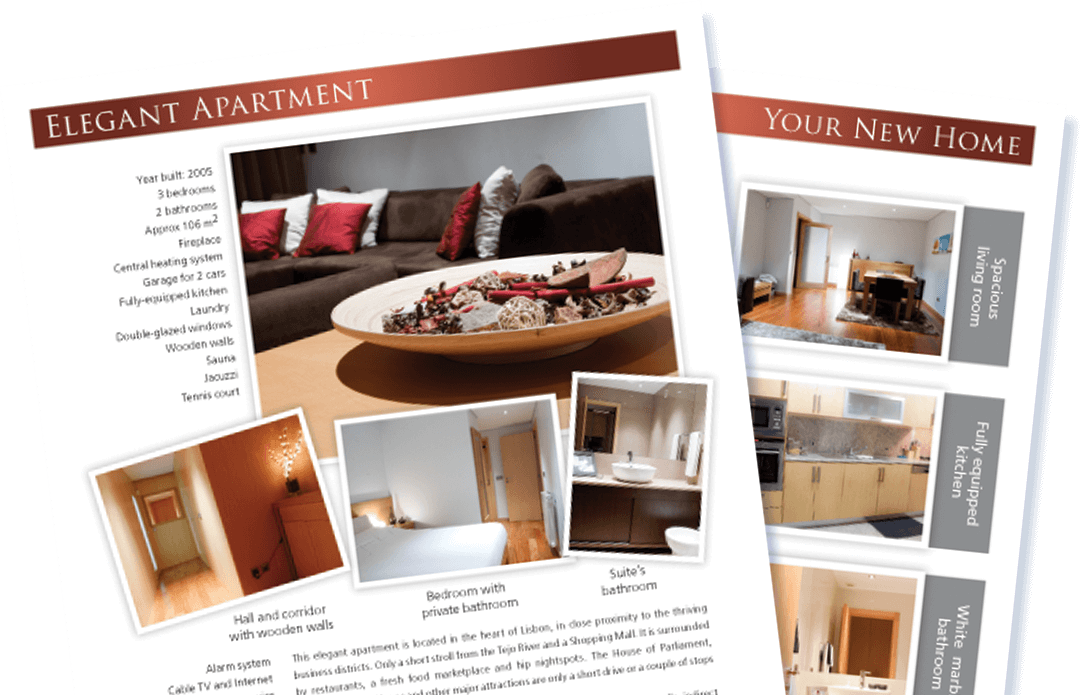 View zoom slider makes it easy to change how much of your document is displayed
❖
Hundreds of object and text animations
❖
Add breathtaking graphic effects, including sounds, music, video, AutoShapes and drawing tools
❖
Create multimedia slideshows
❖
Creative documents with images, 2D and 3D charts, and TextArt
❖
Instant Table formatting
Office Suite 10: The complete office package
Fast. Powerful. Compatible.
Office Suite 10 is your new office suite. It offers everything you'd expect from a professional office suite: outstanding word processing, a powerful spreadsheet and a first-class presentation application.
Office Suite 10 not only offers you numerous handy features—such as excellent PDF exporting and mobile installation of the entire office package on a USB flash drive—it is also seamlessly compatible with Microsoft Office.
Ribbons or classic menus? You have a choice: with Office Suite 10, you can easily switch between a traditional and a modern user interface.
License: 5 computers of the same household (non-commercial use) or 1 computer (commercial use).
This is a one-time purchase, not a subscription. You can use the software as long as you want.
TextMaker 10.0
With the modern word processor TextMaker 10.0 , you create documents of all kinds in no time: flyers, brochures, business letters or a complete thesis. Thanks to the native use of the DOCX file format, your documents are always compatible with Microsoft Word.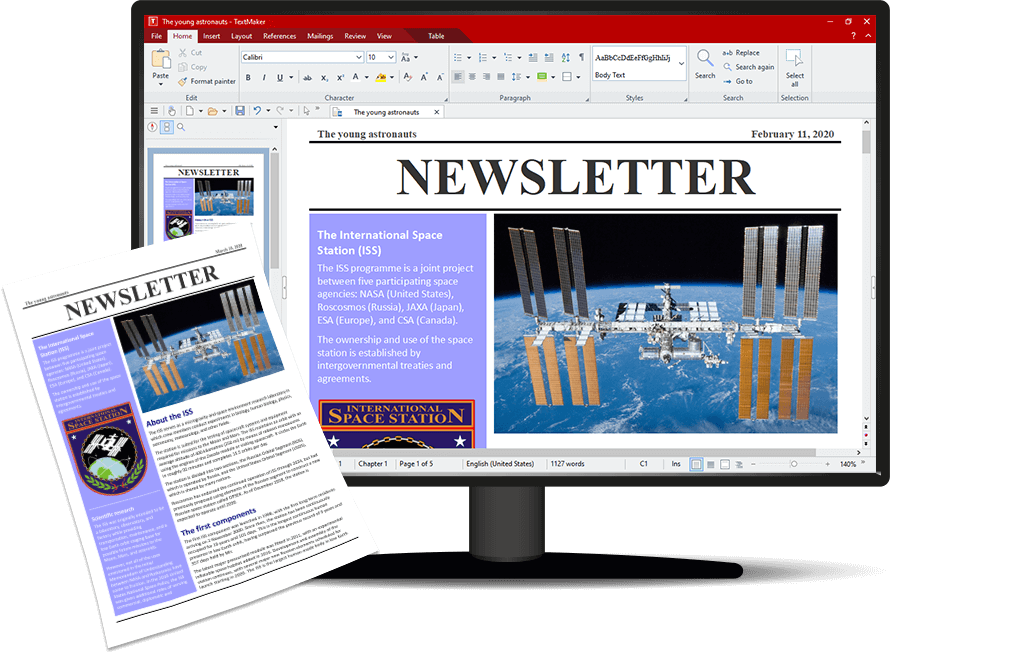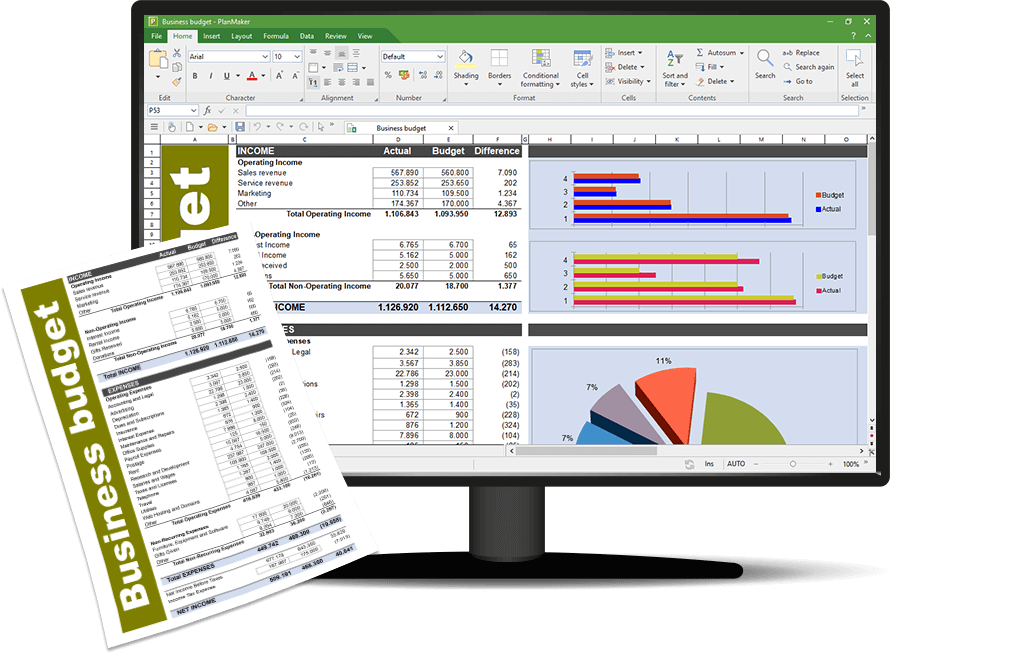 PlanMaker10.0
The powerful spreadsheet application PlanMaker10.0 lets you simply and easily create calculations, tables and diagrams of any complexity, from simple schedules to all your business and financial planning. Thanks to the native use of the XLSX file format, you can edit original Microsoft Excel files.
Presentations 10.0
With Presentations 10.0, you create slide shows that impress. Thanks to breathtaking animations and slide transitions as well as an advanced master slide concept, you will be perfectly equipped for every speaking engagement. Since Presentations uses the PPTX file format natively, the exchange with Microsoft PowerPoint is completely seamless.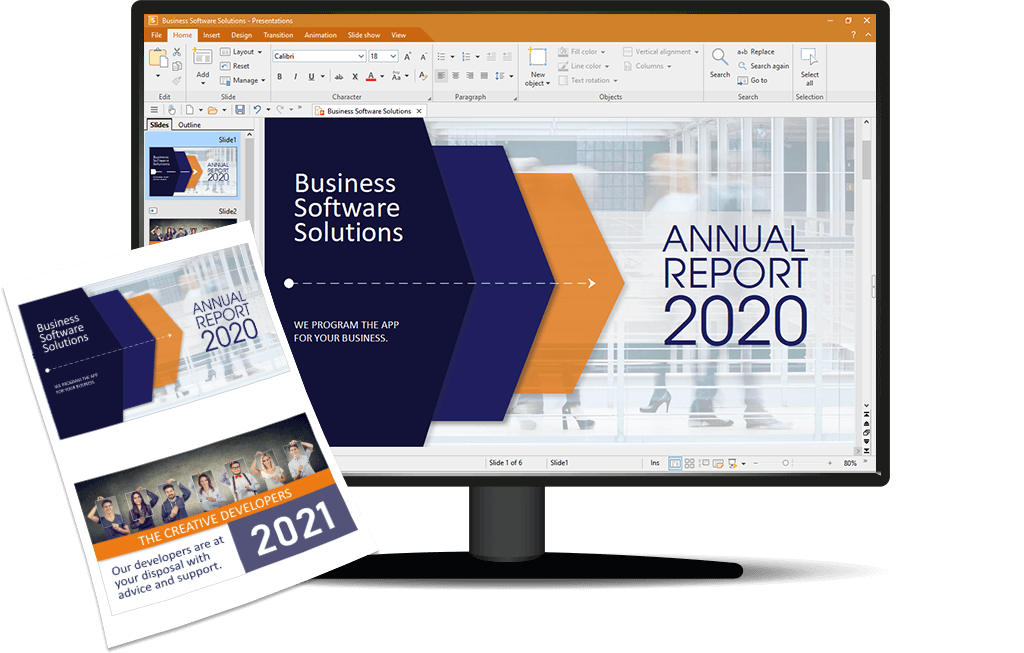 What's New:
TextMaker 10.0
Automatically add fold marks to your pages to make sure you fold them right for an envelope.
Many new included document templates make creating attractive documents easier.
Enhance your productivity with two customizable sidebars.
Search your documents using the new sidebar and conveniently browse through the search results.
Page thumbnails in the sidebar allow for better navigation in large documents.
The database module has been completely overhauled and now supports not only dBASE databases, but also SQLite databases.
You can convert your existing dBASE databases to SQLite using the integrated database module.
You're organizing your contacts using an Excel/PlanMaker file? That's fine: TextMaker now supports XLSX and PMDX files as data sources for mail merges.
TextMaker now supports footnotes and endnotes in the same document, both seamlessly compatible with Microsoft Word.
TextMaker now supports Word-compatible multi-page endnotes.
Improved cross references to headings
Entries in the table of contents are now clickable, making it easy to navigate in large documents.
PlanMaker10.0
With the new page break preview, you can easily prepare your worksheets for printing.
Pivot tables now support grouping data items.
New calculation functions have been added, all compatible to current versions of Microsoft Excel.
You can now display multiple real-time calculations simultaneously in the status bar.
Presentations 10.0
Create portable slide shows that can be played back on any Windows computer – even if there's no presentation graphics program installed.
New transitions enable you to create breathtaking slide shows.
Many transitions are now seamlessly compatible to Microsoft PowerPoint.
With the new Media ribbon tab, you can manage your movie or sound objects more quickly.
The new 16:9 design templates let you create attractive slide shows with just a few clicks.
Windows® 7¹, Windows® 8¹, Windows® 10¹, Windows® 11¹ keyboard, and mouse.
¹Administrator privileges are required to properly install the program on Windows® 7, Windows® 8, Windows® 10, Windows® 10. SoftMaker Office is compatible with application servers such as Citrix XenApp and Microsoft Terminal Server.
NOTE: Internet connection is needed. A printer is highly recommended but not required.