Office Suite 3.0 - Windows - Box
Office Suite is the best alternative to other office productivity software: affordable, powerful, lightning-fast, and compatible. The tools in Office Suite are perfect for home use, students and work settings where file sharing is important. The powerful word processor is as well-suited for your daily correspondence as it is for designing brochures and flyers. The spreadsheet lets you complete your business and home calculations effectively, and also includes tools to create stunning charts and graphs. Impress your audience with Presentations from Office Suite. Templates are provided and animations will help you add impact.
was
$39.99
Special Price
$19.99
A Complete Productivity Suite for Home and Office
TextMaker
The furiously fast word processor that is as well-suited for your daily correspondence as it is for designing brochures and flyers, and that masters everything from short letters to scientific papers.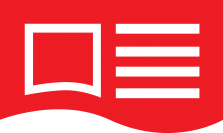 PlanMaker
The friendly and powerful spreadsheet that lets you not only complete your business and private calculations effectively, but also gives you the tools to present the results with impressive charts.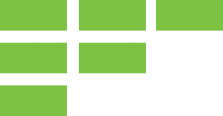 Presentations
Office Suite Presentations offers breath-taking OpenGL based animations and slide transitions. It has never been easier to effortlessly impress your audience with stunning visuals.
VALUE
A powerful office suite at an affordable price
License for up to 5 in home computers and 1 for commercial use
Also runs from a USB flash drive
User-friendly tools that deliver professional results
One-time purchase, no subscription
Choose between two user-interfaces-ribbons or classic
ACCURACY
Full-featured revision tracking
Checks spelling while typing
Equation editor allows easy creation of mathematical formulas
Object Mode makes it easy to position page components
COLLABORATE
Integrated address book
Save as PDF for sharing
Add comments to share thoughts and ideas
Encryption and password document protection
Compatible with Microsoft Word, Excel, and PowerPoint
LANGUAGES
Work in English, Spanish & French (Help file available in English only.)
Compatible with Hunspell dictionaries including 38 languages
Multi-language support for user interface, spell-checking and synonym dictionaries (thesaurus)

Wizards to help with tasks like printing envelopes, validating formulas, and managing your address book
❖
Sidebar provides quick access to formatting options as you work

Templates provide a quick start to documents, spreadsheets and presentations
❖
Familiar features and commands to help you complete your work
View zoom slider makes it easy to change how much of your document is displayed
❖
Hundreds of object and text animations
❖
Add breathtaking graphic effects, including sounds, music, video, AutoShapes and drawing tools
❖
Create multimedia slideshows
❖
Creative documents with images, 2D and 3D charts, and TextArt
❖
Instant Table formatting
Office Suite 3.0: The complete office package
Fast. Powerful. Compatible.
Office Suite 3.0 is your new office suite. It offers everything you'd expect from a professional office suite: outstanding word processing, a powerful spreadsheet and a first-class presentation application.
Office Suite 3.0 not only offers you numerous handy features—such as excellent PDF exporting and mobile installation of the entire office package on a USB flash drive—it is also seamlessly compatible with Microsoft Office.
Ribbons or classic menus? You have a choice: with Office Suite 3.0, you can easily switch between a traditional and a modern user interface.
License: 5 computers of the same household (non-commercial use) or 1 computer (commercial use).
This is a one-time purchase, not a subscription. You can use the software as long as you want.
TextMaker 3.0
With the modern word processor TextMaker 3.0, you create documents of all kinds in no time: flyers, brochures, business letters or a complete thesis. Thanks to the native use of the DOCX file format, your documents are always compatible with Microsoft Word.
PlanMaker 3.0
The powerful spreadsheet application PlanMaker 3.0 lets you simply and easily create calculations, tables and diagrams of any complexity, from simple schedules to all your business and financial planning. Thanks to the native use of the XLSX file format, you can edit original Microsoft Excel files.
Presentations 3.0
With Presentations 3.0, you create slide shows that impress. Thanks to breathtaking animations and slide transitions as well as an advanced master slide concept, you will be perfectly equipped for every speaking engagement. Since Presentations uses the PPTX file format natively, the exchange with Microsoft PowerPoint is completely seamless.
More Information

| | |
| --- | --- |
| System Requirements | Windows® 7¹, Windows® 8¹, Windows® 10¹, Windows® 11 keyboard, and mouse. ¹Administrator privileges are required to properly install the program on Windows® 7, Windows® 8, Windows® 10. SoftMaker Office is compatible with application servers such as Citrix XenApp and Microsoft Terminal Server. NOTE: Internet connection is needed. A printer is highly recommended but not required. |
| Legal Copy | Copyright © 1987-2018 SoftMaker Software GmbH and its licensors. TEXTMAKER® and SOFTMAKER® are registered trademarks in the United States and other countries. Microsoft, Windows, DirectX, and/or other Microsoft products and their associated logos referenced are trademarks or registered trademarks of Microsoft Corporation in the United States and/or other countries. All other brands, marks, logos or trademarks are the property of their respective holders. ENCORE and the Encore logo are trademarks or registered trademarks of Encore Software, LLC in the United States and other countries. All rights reserved. USE OF THIS PRODUCT IS SUBJECT TO CERTAIN RESTRICTIONS AND LIMITATIONS OF WARRANTY UNDER THE LICENSE AGREEMENT CONTAINED HEREIN. YOUR USE OF THIS PRODUCT CONSTITUTES YOUR AGREEMENT TO ITS TERMS. |